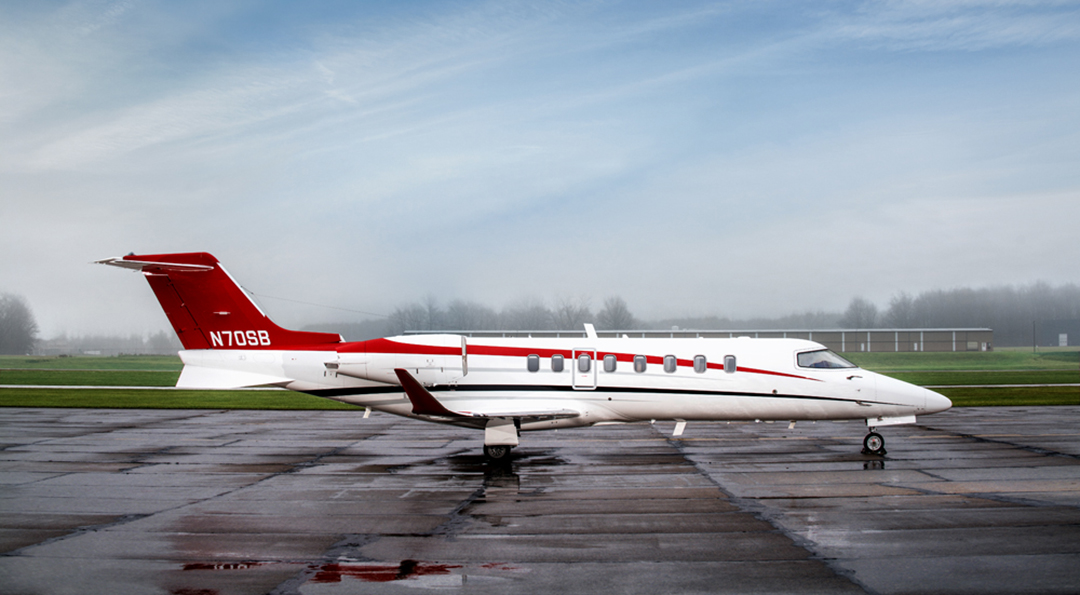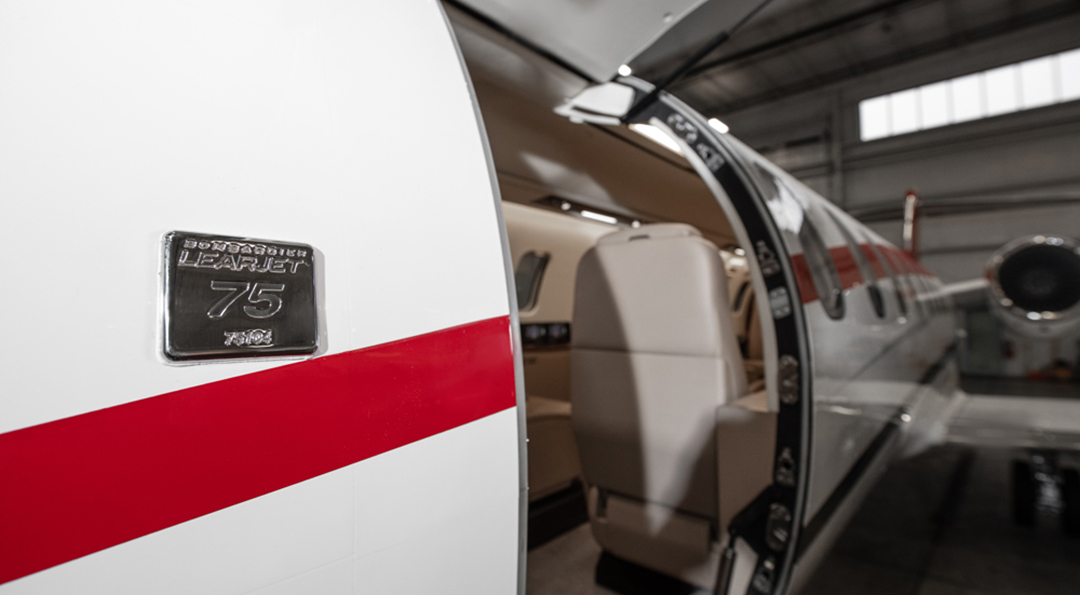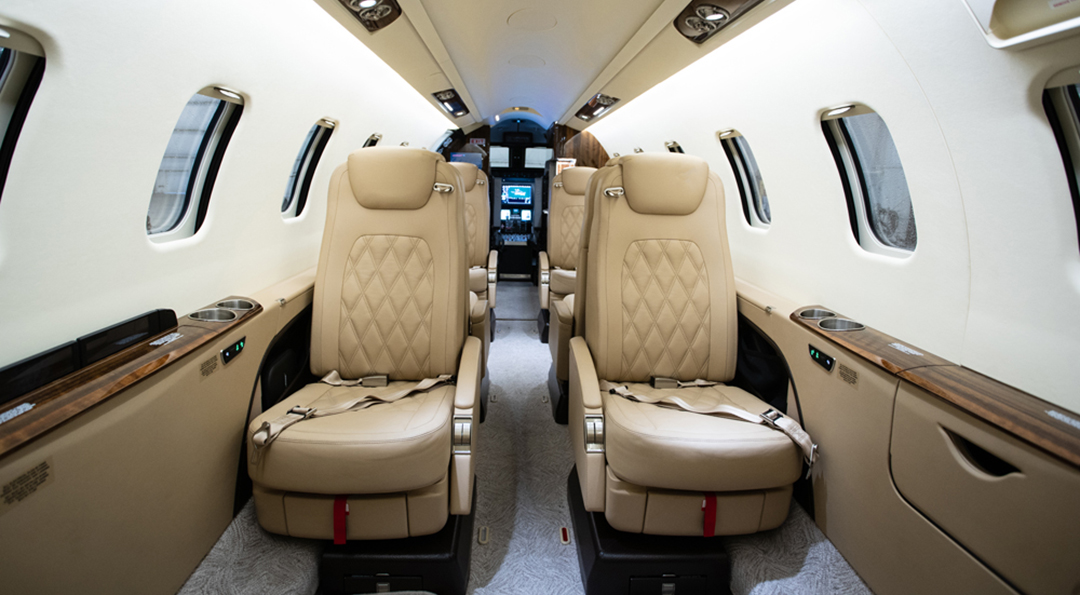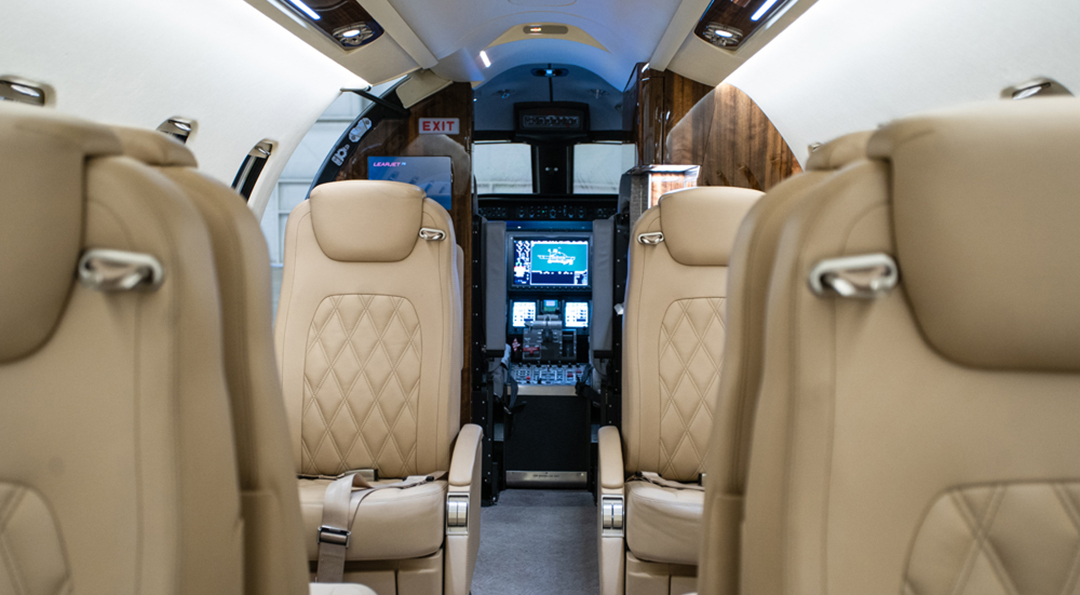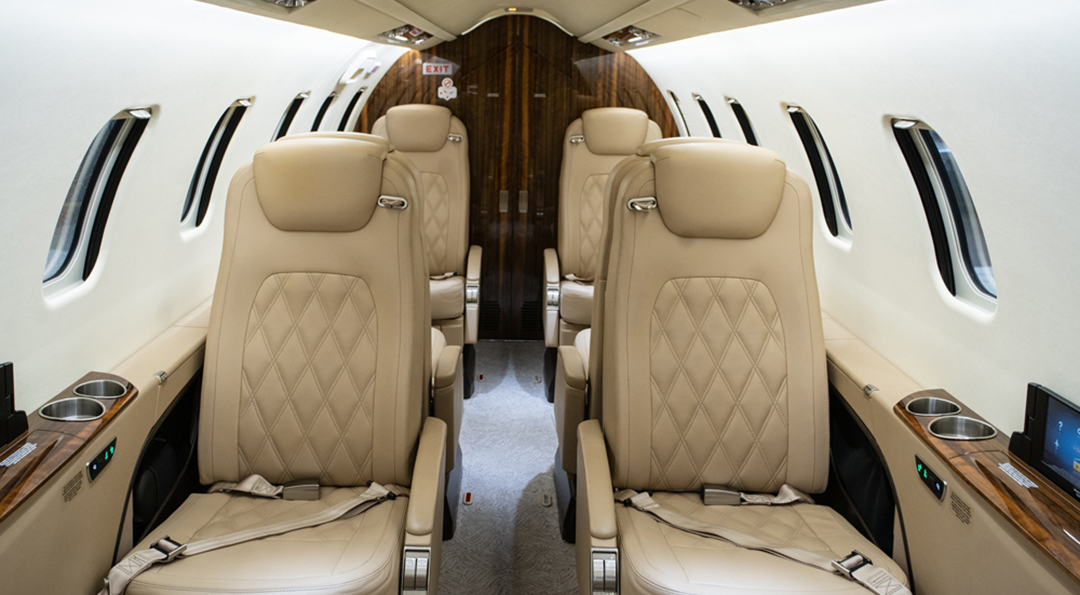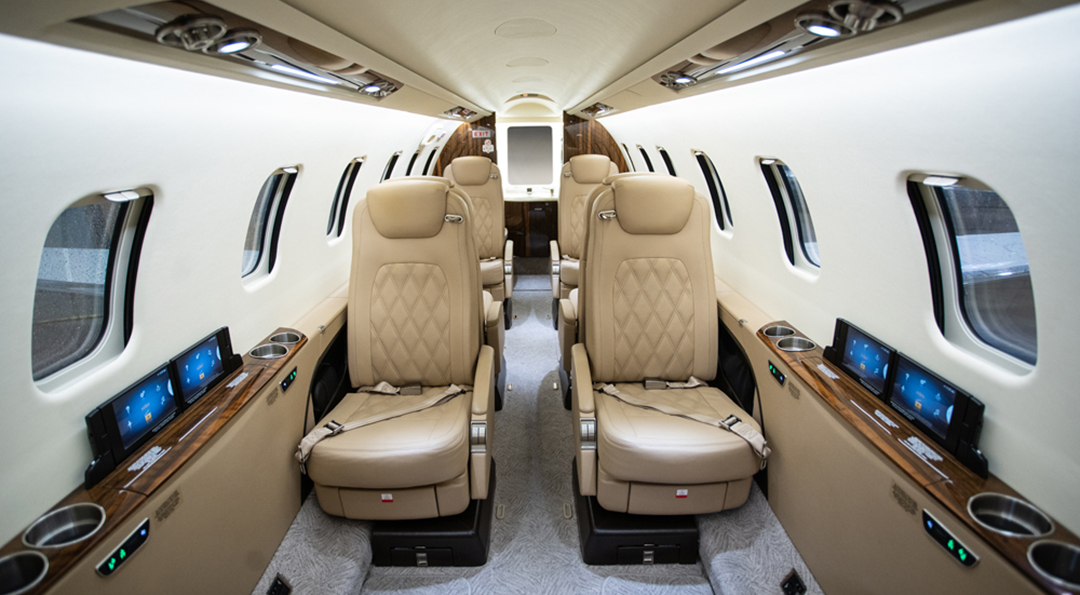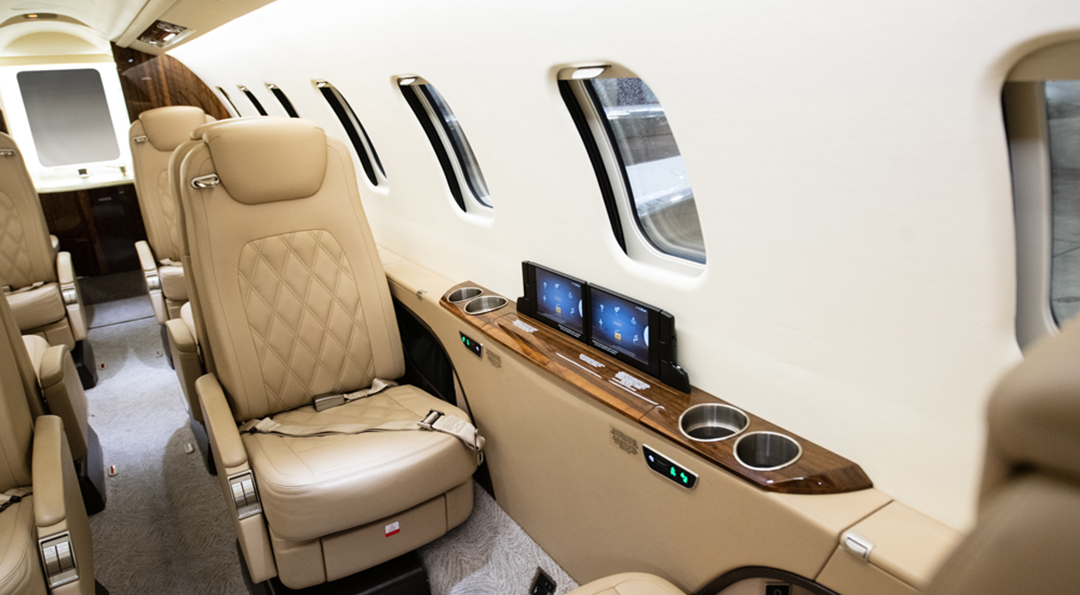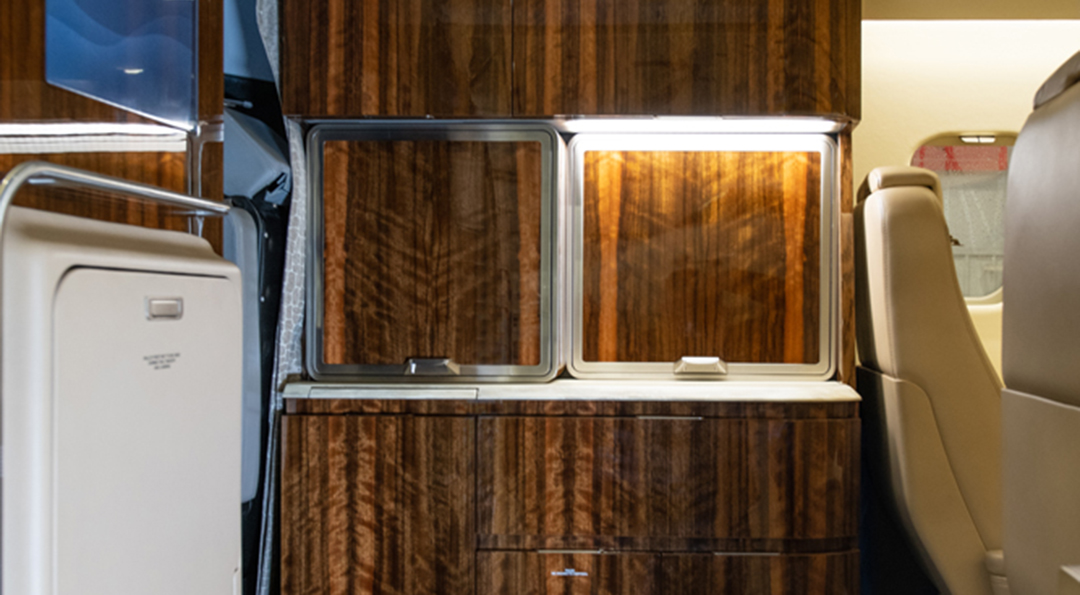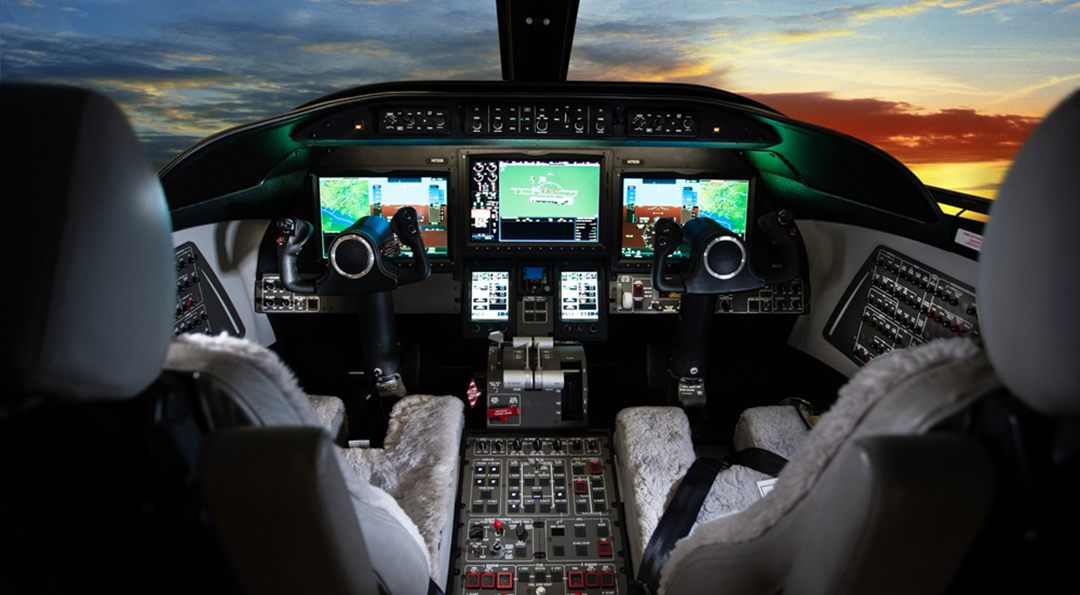 Highlights
Serial Number 45-559
9 Passenger Interior
Engines on MSP Gold
ATG 5000 with Talk & Text
One Owner/Operator Since New – Always U.S. Based
Airframes & Engines
TOTAL TIME AIRFRAME
795 Hours
LANDINGS SINCE NEW
592
Certification Date: 9/20/2017
Aircraft Home Base: Naples, FL (KAPF)
Maintenance Tracking: CAMP
Aircraft Program Coverage: Smart Parts
Inspection Requirements: FAR 91.409 (f) (3)
ENGINE #1
Model: Honeywell TFE-731-40BR-1B
Total Time Since New: 795 Hours
Total Cycles Since New: 592 Cycles
Engine Program Coverage: MSP Gold
ENGINE #2
Model: Honeywell TFE-731-40BR-1B
Total Time Since New:  795 Hours
Total Cycles Since New: 592 Cycles
Engine Program Coverage:  MSP Gold
AUXILUARY POWER UNIT
Model: Honeywell RE-100
APU Serial Number: P-598
APU Total Time Since New: 261 Hours
APUS: 629
APU Engine Program: MSP Gold
Avionics & Equipment
GARMIN 5000 Touch Screen Flight Deck
EFIS – Electronic Flight Instrument System: (3) Garmin 14" Display Units GDU1400W
EICAS – Engine Indicating and Crew Alerting: Garmin
Dual Transponders: Garmin GTX 3000 Transponders with ADS-B Out
Dual Air Data Computers: Garmin GDC 7400
Dual Navigation: Garmin GIA63W Com/Nav, GPS with WAAS
Weather Radar: Garmin GWX 70
Dual Communication Transceivers: Garmin
Dual Flight Management Systems
Traffic Collision Avoidance System TCAS: Garmin GRS 8000 TCAS II with Ch. 7.1
High Frequency Radio HF: KHF-1050 with SELCAL
Radio Altimeter: Rockwell Collins ALT-4000
Satellite Weather: XM Satellite Weather
Emergency Locator Transmitter: Artex C406N – 406MHz ELT
Synthetic Vision System
Distance Measuring Equipment Transceiver
Terrain Awareness and Warning System
Cockpit Voice Recorder: FA 2100 CVR
Digital Flight Data Recorder: Wiring Provisions
AVIONICS MODS/CERTIFICATIONS
TCAS II with Change 7.1: EGPWS (Class A TAWS)
Enhanced Surveillance Mode S: VHF 8.33 MHz Spacing
RVSM Compliant – Cessna Certification: Nav. FM Immunity
ADDITIONAL EQUIPMENT & OPTIONS
Lufthansa Technik's "NICE" Cabin Management System
TOLD FMS Performance Package
Iridium Satellite Phone
ATG 5000 WiFi with Talk and Text
SB 75-78-01 Rev 1 – TR Alt Pinning Provisions
SB 75-53-03 – Striker Plate SPPR Door
SB 75-31-11- R1 – Garmin Phase III Software upgrade – Baseline
SB 75-31-12-R2 – Garmin Phase III Software upgrade – TOLD
Refueling Door Upgraded Latches
Maintenance Seat Covers and Runner
23-24-0004 Wiring Provisions – Datalink Digital Radio
31-30-0004 Structural and Wiring Provisions – Digital Flight Data Recorder (DFDR)
46-22-0003 XM Satellite Weather
25-10-5005 Additional 110V Outlets in Cockpit
25-20-5001 Galley Rest Seat
25-20-5012 Veneer Options, Galley Pod Doors
25-20-7110 Seatbelt Extension
25-30-7500 110V AC Galley Outlet
Interior & Exterior
Number of Passengers: Nine (9) Seats Total
Galley Location: Forward Right-Hand Side Galley
Forward Cabin Seating: Four (4) Place Club with Tables
Rear Cabin Seating: Four (4) Place Club with Tables
Lavatory: Standard Aft Belted Lavatory
New Cabin Carpets: Bombardier Wichita, KS 9/10/20
GALLEY EQUIPMENT
Hot Liquid Container, One (1) Ice Drawer, With Two Ice Compartments, One (1) 4.3" Cabin Management System, One (1) iPod 30-Pin Docking Station, Trash Storage, Miscellaneous Storage Compartments
ENTERTAINMENT
Display – TV Monitors: Six (6) Popup Screens at Each Club Setting (Excluding Emergency Exit), Two (2) 4.3" Touchscreen Controller at the Emergency Exit Club Seats, One (1) 12.1" High Resolution Flat Panel LCD Monitor
WARRANTY COVERAGE
Aircraft Structure: Sixty (60) Months or 5000 Hours
Windshield: Sixty (60) Months or 2500 Hours
Paint & Interior completion: Twenty-Four (24) Months or 1000 Hours
WEIGHTS
Gross Ramp Weight: 21,750 lbs.
Gross Takeoff Weight: 21,500 lbs.
Max Landing Weight: 19,200 lbs.
Max Zero Fuel Weight: 16,500 lbs.
Basic Operating Weight: 13,890 lbs.
EXTERIOR
Base Color: Matterhorn White
Stripe Colors: Toreador Red, Black Desoto, Nordic Gray, Gamma Grey
These specifications are presented as introductory information only. They do not constitute representations or warranties of any kind. Accordingly, purchaser should rely on your own inspection of this aircraft. This aircraft availability is subject to prior sale, and/or removal from market.