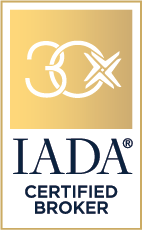 Mike Herchick
COO/Managing Partner
mike@axiomav.com
Mike has expertise in a multitude of areas that combine to aid Axiom Aviation in offering a unique level of comprehensive service during an aircraft transaction. Although he is involved in nearly every Axiom Aviation service offering, he has unmatched expertise in managing pre-buy events. That is evident in the fact that competitors regularly retain his services to supplement their capabilities, improve transaction success rates and save clients large sums of money.
Additionally, he has established himself as a knowledgeable aircraft sales broker and acquisition agent. Mike exercises his proven detailed project management skills on refurbishments, completions, upgrades and large maintenance events.
A Master in the Art of Aircraft Refurbishment
Prior to the formation of Axiom Aviation, Mike held management positions at Fairchild, KC Aviation, Gulfstream Aerospace and Flight Options. While at Westfield KC and Gulfstream, he was responsible for the growth of the refurbishment department.
At Flight Options, he was on the team responsible for acquiring the fleet of pre-owned aircraft and specifically managing the large-cabin aircraft from pre-purchase through recompletion and upgrades to operations delivery. He was instrumental in developing vendor relations and performance requirements, as well as the designing and standardizing of interiors and paint. In addition, he was responsible for the development of the refurbishment program for the fleet of 210 aircraft as well as integration of Flight Options fleet standards during the Travel Air/Flight Options merger.
Soaring to New Heights Through Education and Licensure
Mike is also an experienced A&P Licensed aircraft mechanic and holds a Private Pilot License which he earned after graduating high school a year early to begin his college education. He graduated magna cum laude with a bachelor's degree in Aviation Management as well as an associate's degree in Aviation Management.